IBX is a revolutionary protective treatment system, suitable to use under all types of gel polish.
The two-part process, comprised of IBX and IBX Repair, is a key component in protecting the nail from potential soak-off damage. It's also a great solution for repairing weak, damaged, and peeling nails, and begins to work in just a few treatments.
Both IBX and IBX Repair penetrate into the nail plate, working to toughen the nail from the inside out.
This is the first treatment of its kind as it's applied as a polish, then cured with LED or UV light, and works from the inside of the nail as opposed to sitting on top. This also means that no removal is required.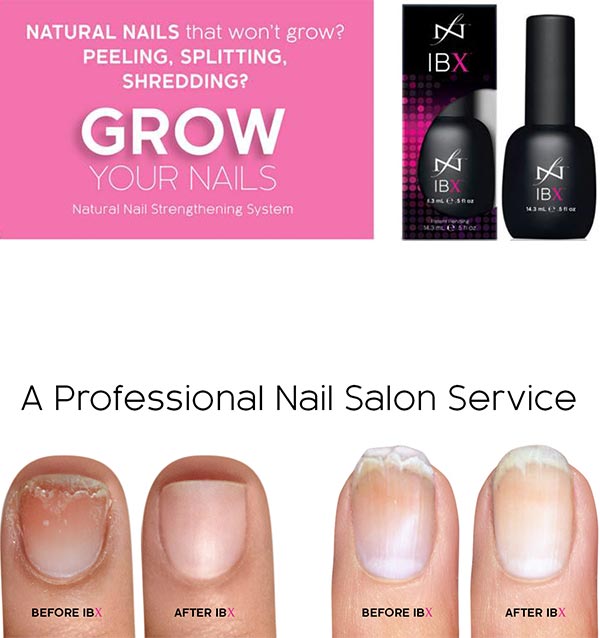 Click on the link below for pricing:
Follow the link below to find out more about IBX: