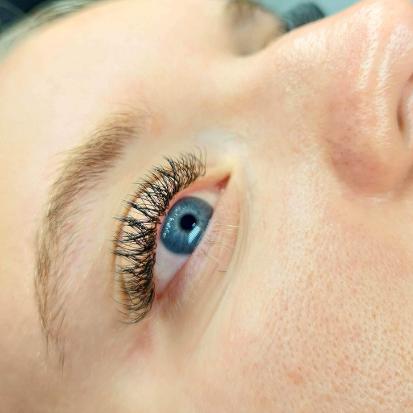 Lash Extensions:
I offer two main types of lash extension: Classic Lashes and YY Lashes. Both are perfect for adding length, fullness and volume to natural lashes.
All full set appointments require a 15 minute consultation at least 24 hours beforehand.
I'm proud to have been trained by Ultimate Lash Boss Bryony Barclay of LAE trainer. LAE have won Lashbases' Trainer of the Year and are highly respected in the lash community.
I'm also a member of LBL—an elite Lash and Brow Member's club.
Before Your Appointment:
Please come to your appointment without any eye makeup on. If you're removing any eye makeup on the day of your appointment, please use an oil free cleanser.
Please note that a full set can take up to 2-hours, you will be laid down with your eyes closed for the duration so please be sure to use the toilet and have a drink etc., before making yourself comfortable.
After Your Appointment:
Avoid getting your lashes wet for the first 24 hours. Avoid sunbeds, saunas, and steam rooms for 48 hours.
Don't use eyelash curlers, waterproof or oil based mascaras as these will damage the lash. To ensure longevity you should also avoid pulling or rubbing your lashes.
Lash Care:
Be gentle around the eyes and use a lash wand or comb to brush your lashes daily. You should also cleanse your lashes daily, ensure to keep to root clean. It's also advisable to invest in a lash safe makeup remover.
How to clean your lashes:
You will need a lash cleanser (I recommend Purified Cleanser) a cleansing brush (I recommend LashBase Cleansing Brush) and tissue and a mascara wand.
Step 1: Gently massage cleanser into lashes in small circular motions using your cleansing brush.
Step 2: Pat lashes dry using tissue.
Step 3: Softly brush through lashes.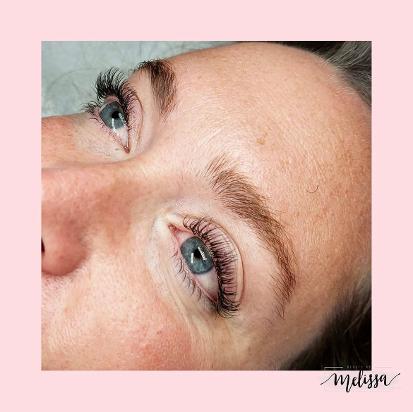 The aftercare of your lashes is important as daily cleansing will see an improvement in lash retention. Good lash care also helps prevent infection.
To make things easier, I offer a lash aftercare pack which you can purchase after your appointment.
Once you've paid for a full set of lashes you will, of course, want them to last. So make sure that lash care becomes part of your daily routine for the best and longest results.
For treatment and price information, click the link below: